Discover information about studying in different countries, how to get a scholarship and which institutions are best suited to meet your career aspirations.

The event includes information about all subjects from accounting to zoology, meaning whatever you are looking to study, The QS Discover Master is perfect for you!

Register now for free to guarantee your place.

If you have any questions, please email china@qs.com
Register Now For Free Entry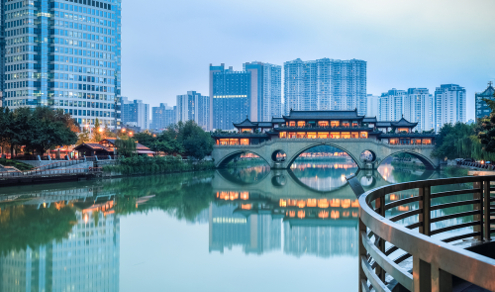 ---
World's top grad schools, broad range of subjects
Admission directors and alumni from more than 30 prestigious schools including Harvard,Columbia,MITand many more.

Covering a broad range of subjects, , from business to law, from arts to science, etc.
Scholarships worth $45K exclusive to event attendees
As event attendee, you'll be qualified for exclusive scholarships offered by QS and partner schools, in total $7 million.

Because they are only open to QS event attendees, the competition is much less than might think, so far there're 8 applicants who have received QS scholarships.
Face to face communication, with those who know best
Meet face to face with admission directors, obtaining official information, and personalised advice on choosing school and programme. This is also a perfect chance to impress admission directors, building a solid foundation for application success.

Connect with and learn from top school alumni, those who used to be just like you with many questions, but successfully got into top schools.
Info sessions and seminars, provide what matters to you
School info sessions provide insight into schools and their programmes. Admission directors from different schools explain admission process at the admission panel, plus Q&A.

ETS official will give a presentation about GRE/TOFEL test prep,GMAT exam owner GMAC helps you de-mystifying the test.
Location
School Name
School Representatives
U.S.

New York University - Tandon School of Engineering

U.S.

University of Pittsburgh Joseph M. Katz Graduate School of Business

U.S.

George Washington University

U.S.

University at Buffalo Suny

U.S.

Arizona State University WP Carey School of Business

U.S.

University of Maryland, Robert H Smith School of Business

U.S.

Miami University

U.S.

Bentley University

U.S.

Temple University Fox School of Business

U.S.
Australia
France

ESSEC Business School

France

SKEMA Business School

Spain
Italy

Bocconi University

Norway

BI Norwegian Business School

Egypt

The American University in Cairo

Singapore
Singapore
Hong Kong

Hong Kong Baptist University

Hong Kong
...and many more schools coming!



Once you have registered for an event, you will get a personalized report based on the information you provided. You can see your position in terms of working experience, preferred program type, etc., comparing with all the other candidates who have registered for the same event as you.
You can view your personal reports at My Statistics.