School Representatives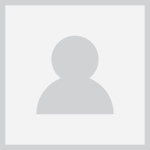 Ann Hsu
UC Berkeley Haas 1998 Alumna
---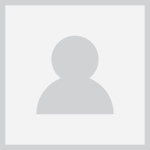 Hoyt She
Haas 2010-2012 MBA, 2012-2017麦肯锡
---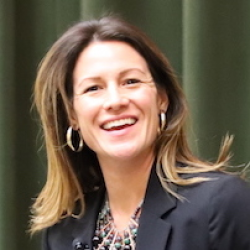 Morgan Bernstein
Executive Director, Full-Time MBA Program
---
University of California, Berkeley
University of California Berkeley, Haas School of Business
The Walter A. Haas School of Business, also known as the Haas School of Business or Berkeley Haas, is one of 14 schools and colleges at the University of California, Berkeley.

The school is housed in four buildings surrounding a central courtyard on the southeastern corner of the UC Berkeley campus. It was the nation's first business school at a public university and is ranked as a global top ten business school by The Economist, Financial Times, and Bloomberg Businessweek.
Full-time MBA
The Berkeley MBA Program is a two-year curriculum designed to prepare students for business leadership. In addition to its core curriculum and elective courses, Berkeley Haas requires all MBA students to take an Applied Innovation course, such as Haas@Work or International Business Development.

Prospective full-time MBA students may apply to one of two concurrent degree programs; Haas offers a five-semester MBA/MPH program through the UC Berkeley School of Public Health and a four-year JD/MBA program through the UC Berkeley School of Law or the University of California, Hastings College of the Law. Current students may apply to a semester-long exchange program with Columbia Business School, Hong Kong University of Science and Technology, IESE Business School, HEC Paris, or London Business School.

The Berkeley Haas Full-time MBA Program was ranked #7 in The Economist's 2017 global ranking of Top Full Time MBA Programs.



Minimum Requirement

GMAT: 680 - 760, on average 718.


Master of Financial Engineering Program
The Berkeley Master of Financial Engineering (MFE) Program provides graduates with knowledge and skills necessary for a career in the finance industry. Students in the MFE program take an integrated set of courses for a period of one year, and must also complete a ten-week internship or on-site project plus an applied finance project that builds on skills learned in the internship.



Minimum Requirement

TBC


Ph.D. Program
The Haas School of Business Ph.D. Program offers six fields of academic study: Accounting, Business and Public Policy, Finance, Marketing, Management of Organizations, and Real Estate. The program admits 14-16 candidates per year, and students can expect to graduate in four to five years.



Minimum Requirement

TBC